Yeah, I get productive when I've got days off fro
m work. Who knew?

Ask anyone (in my band): Brainiac were the promise of the future WHILE SIMULTANEOUSLY being the best band on earth. Sadly, I never got to see them. But I heard the records, the bootlegs, and the legends. And I
lov
ed it.

John Schmersal was the guitarist. There were plans, presumably. Tours with Beck, major label courting, all that. But Timmy Taylor died before all that could come to fruition. John retreated to a repurposed Masonic Temple somewhere in Kentu
cky, and made some music to deal with life. One of these was a moody, mysterious album released under the pseudonym of John Stuart
Mill. A few other songs started appearing on singles, under the moniker of Enon.

Soon enough, Enon would become a full ban
d, and a spectacular one at that. They'd put out four albums of music that was as wacky as, yet more mainst
ream than Brainiac ever was. And they'd put out a bunch of singles, too.

The singles are what we're concentrating on today. Enon compiled a number of singles and unreleased songs in 2005, on an album called Lost Marbles & Exploded Evidence. As good as that record is, as
many classic tunes were left off. Here are some of them: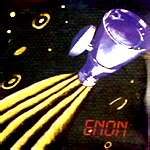 The first two Enon singles are of a piece with the John Stuart Mill material: murky, moody, and beautiful, speaking to loss and confusion. "Fly South" made it to the comp, but the rest didn't, which is a shame. "The List of Short Demands" sets up a lilting melody that it tries to scupper with a static-laden keyboard solo. "Motor Cross" is a swoony, Mellotron-filled ballad. "Burning the Bread" hovers on the brink of frightening, until it interpolates a chorus or two of "Keep on the Sunny Side." Well, of course.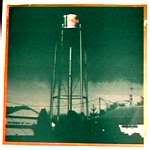 Later pressings of Believo! came with a bonus 7" featuring songs from the earliest days of the band. Fools like me that bought it on its first pressing didn't get the single. I complained to Toko about this when we played with them in Combined Locks, WI. She said "That is unfortunate." Later, back at our house, she asked me if she could have one of my Stewart's Grape Sodas. Naturally, I gave her one. The two early outtakes are very playful, particularly "Suz EQ." Love the upward bends at the end. Another early song, "Pollen Lane
," showed up on the b-side of Enon's Sub Pop singles club contribution.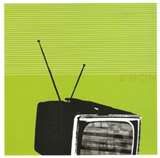 A few of the songs from the self-titled 7" made it onto the comp, but one of the best ones, "Believe or Deny," was left behind. The rest of the songs that didn't make it are sort of disposable, but good all the same.




Also playing at that Combined Locks show was Blood
thirsty Lovers. Mightily impressive band, particularly the drummer. He was playing live breakbeats, and using both ends of a drumstick to hit the hi-hat. That tour resulted in a split single, and Enon's side, "Because of You," is a lovely little march.

I don't have all the songs that Enon put up on their websi
te, but there are a few. How did a song as excellent as "Out of Phase" not get on a record? Who knows. There are also a number of comp songs in the folder. Most of 'em are just okay, but the covers of "Sex Beat" and "New York's All Right if You Like Saxophones" can't be beat.



Finally, we arrive at 2007. A label in the Czec
h Republic puts out a single of two new songs, "Little Ghost" (of JonBenet) and "Swab the Deck." John told me that he was essentially the US distributor for the single, so I suppose it's a good thing I got it from him at a show in Chicago.

Note: you will not find the single "Listen While You Talk" in this folder. I don't think it's very good.

http://www.sendspace.com/file/kayt4a

Oh, and just one more thing:
Back in 1999, Enon was heading out on their first tour. Toko wasn't even in the lineup yet, and Believo! wasn't out. It was a short tour, just a week or two. One of the stops was Green Bay, which was always a great place for Brainiac. We (and that was my old band, the Pop Machine) got to open this show. Sometimes, being the one band that sounds like you in the area really helps out. Here's a board tape of Enon's set. One of the songs never got re-recorded, or at least released. The rest ended up on singles and the first album. I think I gave my original CD of this to John, many years ago.

We've gotten to play with Enon a bunch of times since then, and they've always been inscrutable, hilarious, and wonderful. Here's hoping they get back to work soon.